Sedgebrook's K6 Red Phone Kiosk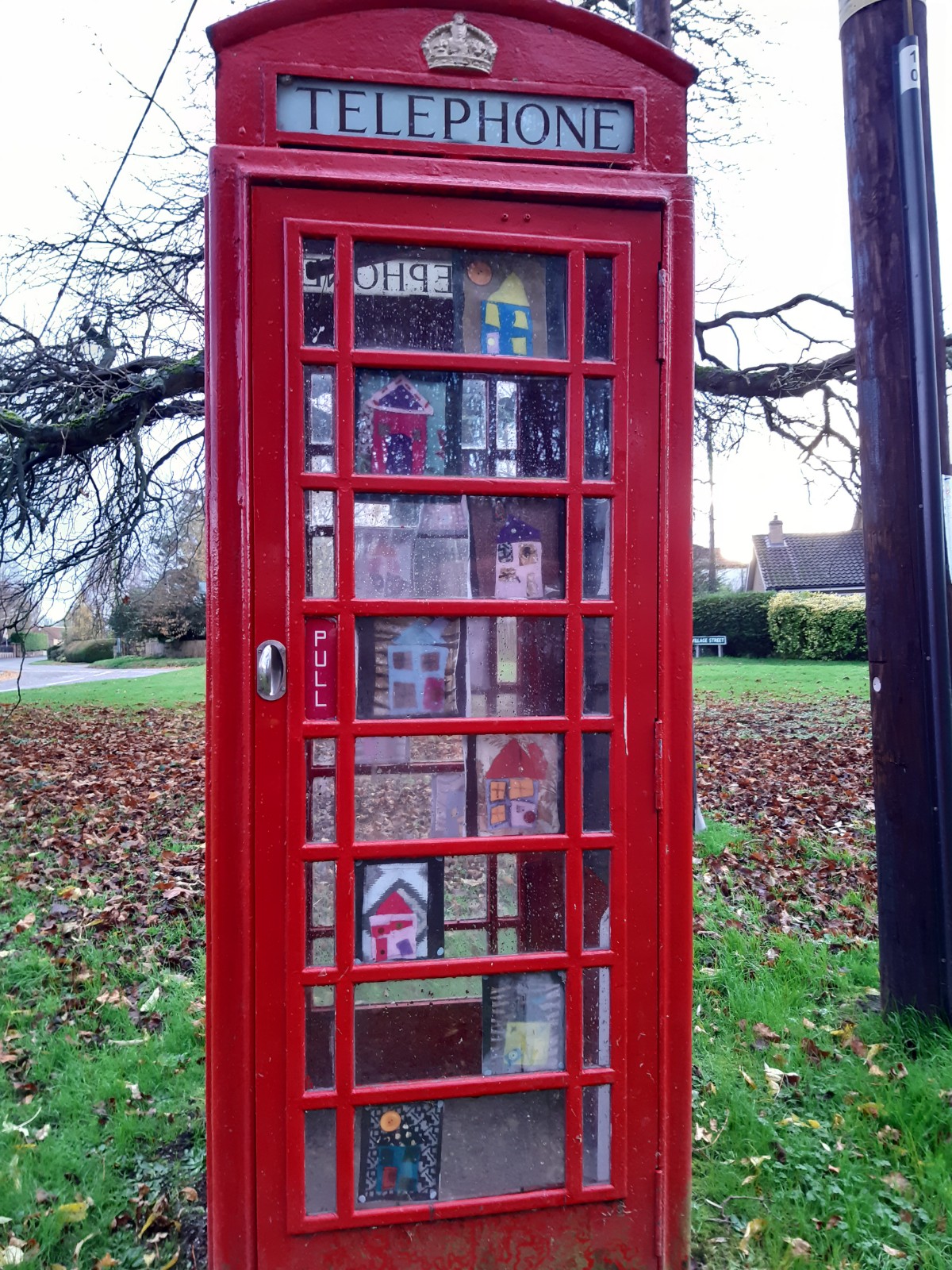 Sedgebrook Parish Council purchased the red K6 phone box for £1 from BT on the 20th April 2017. Of the 20000 BT kiosks in Britain, 10000 of the classic red phone boxes were set to be removed as they were rarely used.
Sedgebrook's K6 kiosk had been in a poor state of repair and during the summer of 2018, it was repaired and repainted.
A bit of history for you – the K6 phone kiosk's design was commissioned by the General Post Office in 1935 to commemorate the Silver Jubilee of King George V – this type of kiosk become known as the "Jubilee Kiosk." King George passed away on the 20th January 1936 and didn't live to see any of his commemorative kiosks installed. The Jubilee kiosk was the first standard telephone box installed between 1936 and 1968. The English architect Sir Giles Gilbert Scott designed the K6. The repainted gold royal crown above the door was modelled on the Tudor crown. The Queen had it changed to the St Edward's Crown which is used in coronations.
It has been decided that, in future, it will be used for plants to give a floral display during the summer months. During the Coronavirus pandemic it has been used as a "Rainbow" Box. At the end of the third "lockdown" Class 2 pupils (5 - 7 year olds) of Allington with Sedgebrook Primary School had painted Van Gogh's "sunflowers" which were displayed in the phone box. Year 5 (9 - 10 year olds) had their seaside holiday paintings displayed. Currently you will see some fabric work entitled "Our Colourful Community" by Class 2 children of Allington with Sedgebrook C of E Primary School.